Scarlets Hotel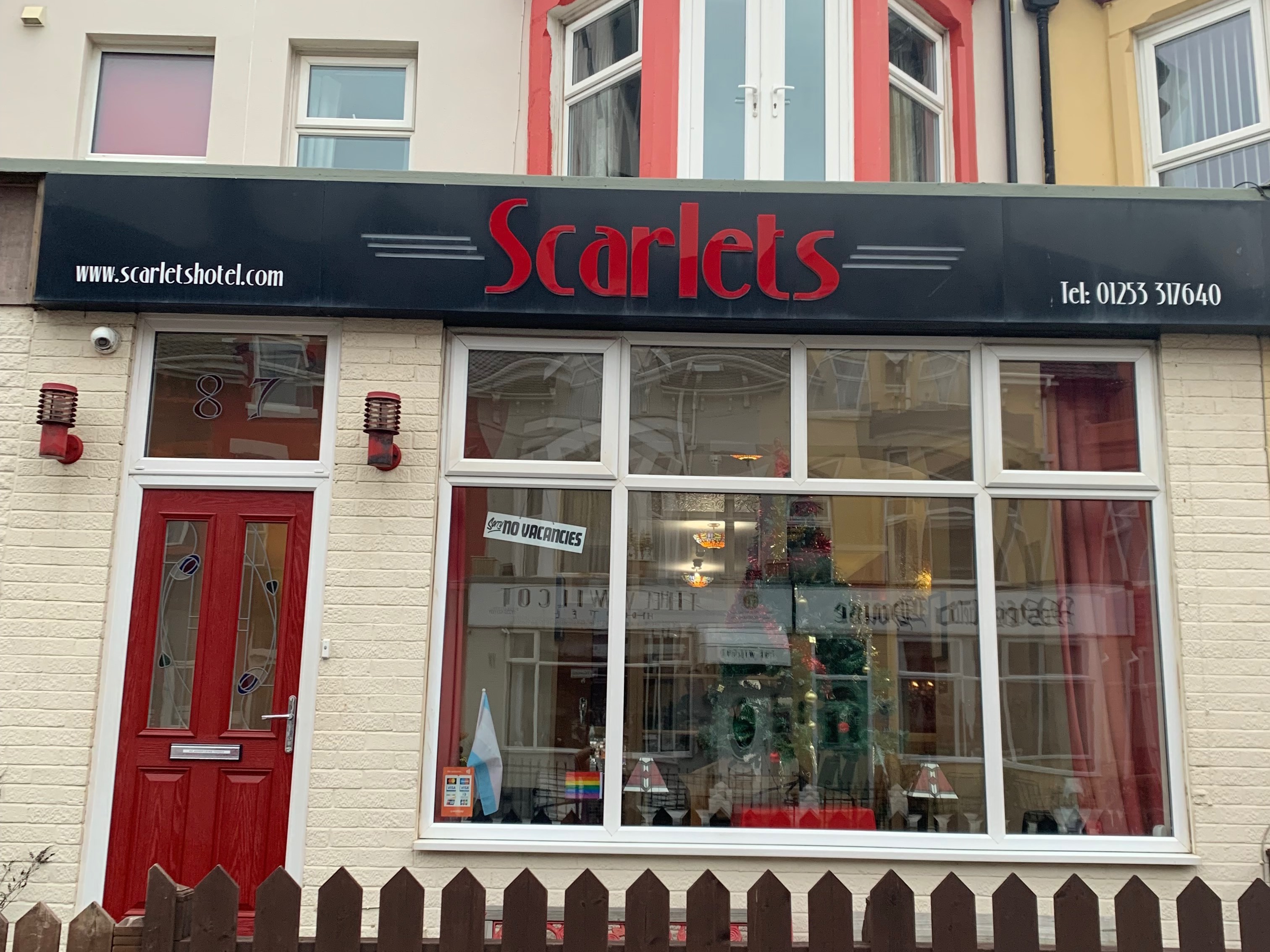 Michael and Mark welcome you to Scarlets Hotel. We offer our guests quality, stylish accommodation in comfortable and relaxed surroundings surroundings at affordable prices.
The hotel caters primarily for couples and single people. The location of the hotel is ideal for those wishing to enjoy the excellent nightlife Blackpool has to offer, with restaurants, shopping, theatres and car parking situated within a few minutes walk from the hotel. The North Pier, Winter Gardens, Tower, Flamingos, Funny Girls, Ma Kelly's and Blackpool North Train Station are also situated very close by. The Pleasure Beach is but a short tram ride away. The promenade is only yards away from the hotel, ideal for taking in the fresh air and views over the Irish sea.
Our aim is to provide an unforgettable holiday for you to remember for many years to come. Every effort is made to ensure your stay is as pleasurable as possible with a friendly and professional service and attention paid to every detail. We take pride that our guests visit us again and again.
BECAUSE OF OUR CLOSE PROXIMITY TO BLACKPOOL'S GAY NIGHTLIFE, WE WELCOME GAY AND TRANS GUESTS AND HAVE A ZERO TOLERANCE POLICY TOWARDS HOMOPHOBIA AND TRANSPHOBIA. WE ASK THAT IF YOU DONT FEEL COMFORTABLE AROUND GAY OR TRANS PEOPLE THAT YOU BOOK ELSEWHERE. AT SCARLETS WE PRIDE OURSELVES ON PROVIDING A FRIENDLY AND WELCOMING ENVIRONMENT FOR ALL OUR GUESTS REGARDLESS OF AGE, RACE OR SEXUALITY.
For those who are nervous or allergic to pets, please be advised that we have a small Jack Russell dog at the hotel, however she is very friendly with a sweet temperament.